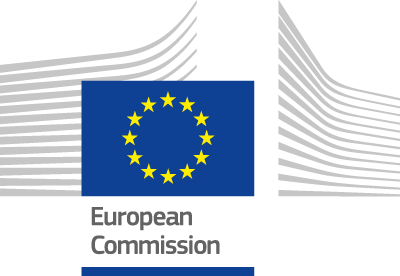 RETIRING
IN THE EU
---
KNOW YOUR RIGHTS
IF YOU HAVE WORKED IN ONE OR MORE EU COUNTRIES BY THE TIME YOU RETIRE, YOU ARE ENTITLED TO CERTAIN RIGHTS.

WHAT HAPPENS WITH YOUR

PENSION RIGHTS?
If you've worked in several EU countries, you may have accumulated pension rights in each of them.
You should ask for information on getting your pension paid in your new country at least 6 months before you retire because claiming a pension from several countries can take several months to organise.
You can start receiving a pension once you have reached the legal retirement age in the country you live in or last worked in.
As the legal retirement age varies in the EU, you may have to wait longer for your pension in some EU countries.
If you are entitled to pensions from different EU countries and you take one pension earlier than the other, it might affect the amounts you receive.
It's important to find out in advance, from all the countries where you have worked, what your situation will be and if you can change the date on which you start receiving your pension.
Find out more: https://europa.eu/youreurope/pensions_en

WHAT
RESIDENCY RIGHTS


DO YOU HAVE AS A PENSIONER?
As an EU national, you can live in any EU country for more than 3 months if you have:

comprehensive health insurance cover in your host country;
sufficient income to live there without needing income support.

As a pensioner, your pension and/or any other source of revenue is considered as income.
Your host country may require you to register your residence after 3 months.
In many EU countries, you need to carry an identity card or passport with you at all times.
If you leave your identity documents at home, you could be fined or temporarily detained – but you cannot be forced to return to your home country for this reason alone.
If you have lived legally in another EU country for a continuous period of 5 years, you automatically acquire the right of permanent residence there.
Your continuity of residency is not affected by:

temporary absences (less than 6 months a year);
1 absence of 12 consecutive months, for important reasons such as serious illness, work, vocational training, etc.

You can lose the right to permanent residence if you live outside the country for more than 2 consecutive years.
Find out more: https://europa.eu/youreurope/pensionresidence_en
THIS COULD BE YOU

Claim your pension abroad
Sofia, from Spain, worked in both Spain and Italy before she moved back to Spain to retire. As she worked in 2 EU countries, Sofia had accumulated pension rights in both. Under EU rules, she needs to apply to the pension authorities either in the country where she currently lives (Spain) or in the country where she last worked (Italy). She decided to file her pension claim in Spain and from then on, the pension authorities there are responsible for processing her claim and bringing together the records of her contributions from the countries where she worked.

CAN YOU GET
HEALTHCARE




COVERAGE

AS A PENSIONER ABROAD?
If you receive a pension from the country where you live, you and your family are covered by that country's healthcare insurance system, regardless of whether you are also receiving pensions from other countries.
If you do not receive a pension or any other income from the country where you live, you belong to the healthcare insurance system of the country where you were insured for the longest period of time.
Request an S1 form (formerly the E 106) from your healthinsurance provider in the country you are moving from and:

give the S1 form to the host-country healthcare authority on arrival;
this document establishes your right to full healthcare coverage in your country of residence.
If you were a cross-border worker for at least 2 years during the 5 years preceding retirement, you are entitled to healthcare both in your country of residence and in the country where you used to work.
You can continue to receive a treatment you began in your former country of work even after retiring. To do so, you must submit an S3 form to the health authorities in that country.
If you claim an invalidity pension or incapacity benefit, each country you have worked in could insist on examining your claim separately.
Bear in mind that while one country might assess you as seriously incapacitated, another country may not consider you incapacitated at all.
Find out more: https://europa.eu/youreurope/health_en
FIND OUT MORE:

Your Europe