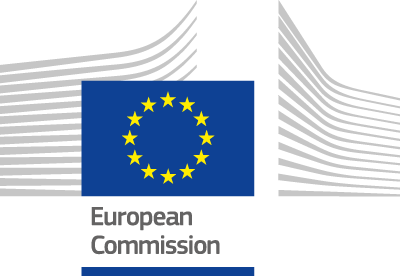 SHOPPING ONLINE
WITHIN THE EU
---
KNOW YOUR RIGHTS
IF YOU PLAN TO BUY PRODUCTS WITHIN THE EU, YOU ARE ENTITLED TO CERTAIN RIGHTS.

WHAT IF YOU NEED

A REFUND OR A REPAIR?
If you bought goods anywhere in the EU that are faulty or don't look as advertised, the seller must repair or replace them free of charge, or give you a price reduction/full refund.
As a general rule, you will only be able to ask for a partial or full refund when it's not possible to repair or replace the goods.
In some countries you must inform the seller within 2 months of discovering a fault.
Within 6 months of receiving the goods, you need to show the trader that the goods are faulty or not as advertised.
After 6 months, in most countries, you need to prove the defect already existed on receipt of the goods – e.g. showing that it's due to poor quality of materials.
The trader must always provide a solution.
You have a 14 day 'cooling off' period to cancel and return purchases made online for any reason.

The cooling off period doesn't apply to certain purchases, including plane and train tickets, concert tickets, hotel bookings, car rental reservations, goods that are personalised, online digital content that has been downloaded, or goods bought from a private individual.

Refunds must be given within 14 days of receipt of cancellations, but traders can delay your refund if they haven't received the goods or evidence you returned them. If your goods are damaged or have a fault, the shipping costs should also be refunded.
Find out more: https://europa.eu/youreurope/guarantee_en
THIS COULD BE YOU

Be aware of misleading, hidden adverts
Johannes was reading a magazine which featured a story, seemingly written by a reader, about a brand of kettle. It said that this brand was very good, worked well and was popular. Johannes decided to check it out online and found that many reviewers had found it broke very quickly and it was overpriced. They said they had been tricked into buying it, not knowing the story was a sponsored advertorial. Under EU law, it should have been clear that it was an advert and they had to publish an apology and clarification.
Certain commercial practices are prohibited in all circumstances. These include bait advertising, false claims about cures, manipulation of children, hidden adverts in media, pyramid schemes, and persistent unwanted offers.

WHAT IS DEEMED
'UNFAIR




TREATMENT'

WHEN SHOPPING?
When you buy goods and services in the EU, EU law protects you against unfair commercial practices.
Companies must give you enough accurate information to enable you to make an informed buying decision. If they don't, their actions may be considered unfair and you have the right to seek redress.
You are protected against 2 main categories of unfair commercial practices:

misleading practices, either through action (giving false information) or omission (leaving out important information);
aggressive practices that aim to bully you into buying.

If something is 'free' you cannot be obliged to pay anything other than the cost of:

responding to the advert;
collecting the item or having it delivered.

Find out more: https://europa.eu/youreurope/unfair_en

WHAT
GUARANTEES




ARE YOU ENTITLED


TO AS A CONSUMER?
You always have the right to a minimum 2-year guarantee at no cost, regardless of whether you bought your goods online, in a shop, or by mail order.

The 2 years begin once you receive your purchase.

The 2-year guarantee is a minimum right – national rules in your country may give extra protection. Deviation from the rules must be in the consumer's best interest.
Second hand goods are also covered by the 2-year guarantee. In some countries, the guarantee can be less than 2 years but must be no less than 1 year.
Find out more: https://europa.eu/youreurope/guarantee_en
WHAT RIGHTS ARE YOU ENTITLED
TO
FOR DELIVERIES?
You must always be clearly informed of the total price for your purchase, including delivery and other related costs.
You must give your explicit consent to any additional costs.
The trader is responsible for any damage to the goods from the time of dispatch until you receive them.
If you do not collect your purchase straight away or have ordered it for delivery at home, the trader should deliver it to you within 30 days.
If you don't receive in 30 days or in agreed period, you must remind the trader, giving an additional, reasonable time limit to deliver.
If they don't deliver within the extended deadline, you are entitled to end the contract and be reimbursed as soon as possible.
Find out more: https://europa.eu/youreurope/shipping_en
FIND OUT MORE:

Your Europe