Digital know-how is essential for study and work. It is also essential to access a growing number of online public services – from opening a bank account to applying to study abroad. Yet today, more than 1 in 5 young people lack basic digital skills. Although responsibility for education and training lies with individual EU countries, the EU provides support in this area. It is supporting EU countries by investing in programmes such as the European skills agenda and the digital education action plan to train Europeans and expand Europe's talent pool.
The European Commission has a wide variety of projects aimed at helping EU countries to improve the level of digital skills. These include the annual EU code week and 'digital opportunity' traineeships, both of which give students in higher education the opportunity to gain hands-on professional experience in digital fields demanded by the jobs market.
Discover the world of digital possibilities with this digital explorers cartoon series: europa.eu/!fPwNr6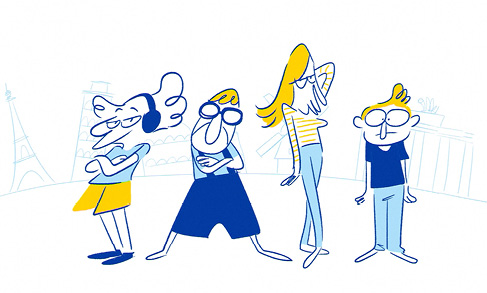 DID YOU KNOW?

According to the 2020 'women in digital scoreboard', only 18 % of ICT specialists in the EU are women. The EU is taking action to boost women's participation in the digital sector by challenging stereotypes, promoting education and training in digital skills, and encouraging more female entrepreneurs in the sector.
Building trust in technology
Artificial intelligence (AI) can help us in many ways, for example through more accurate medical diagnosis and by minimising the environmental impact of farming. However, some people worry that their jobs may be at risk from AI, or wonder whether the technology can be trusted. To address these concerns, the Commission has proposed new rules to make sure that AI systems used in the EU are safe, transparent, ethical, unbiased and under human control.
EXERCISE 19
ARTIFICIAL INTELLIGENCE – A QUESTION OF TRUST
What are the advantages and risks associated with AI? Discuss in small groups.

DID YOU KNOW?

Vega, the EU's first world-class supercomputer, was launched in Maribor, Slovenia, in April 2021. It can perform an incredible 6.9 million billion calculations per second! Named after the country's famous mathematician Jurij Vega, it is one of eight top-of-the-range supercomputers that will help European researchers, industry and businesses to make advances in many areas – from designing medicines and new materials to fighting climate change.
Keeping safe on the internet
The EU has some of the strictest data-protection and privacy rules in the world. These help ensure that the online environment is safe and fair. They also help to protect people, in particular children, from illegal and harmful content. However, online platforms can be misused to spread illegal content such as hate speech or terrorist content, or to sell dangerous goods and counterfeit products. The European Commission is working to ensure that what is illegal offline is also illegal online. It is also taking action to strengthen cybersecurity across the EU and to protect its governments, citizens and businesses from global cyber threats. As part of this work, the EU has helped to set up a joint cyber unit to bring together resources and expertise available to the EU and the EU countries. The aim is to effectively prevent, deter and respond to mass cyber incidents and cyber crises.
DID YOU KNOW?

The EU-funded network of safer internet centres helps raise awareness about online safety. Each of these centres has a youth panel, where young people provide valuable tips and advice for their peers based on their own experience of online technologies.
EXERCISE 20
YOUR PRIORITIES FOR A FAIRER AND MORE INCLUSIVE EUROPE
Below you can find a list of areas covered in the European Pillar of Social Rights. Choose the three areas that you consider most important, then discuss your choices in small groups.
Education, training and lifelong learning

Gender equality

Childcare and support to children

Information about employment conditions and protection in case of dismissals

Social dialogue and involvement of workers

Work–life balance

Fair minimum wages

Healthcare

Inclusion of people with disabilities

Housing and assistance for the homeless
A stronger Europe in the world
The European Union is home to around 447 million people – the world's third largest population after China and India – and plays an important role on the global stage. Operating as a single market with 27 countries, the EU is the world's largest trading bloc. International trade deals generate economic growth for Europe and its partners. They also help to promote European principles and values, such as democracy, human rights, social rights and the fight against climate change.
The EU's relationships with the rest of the world are based on solidarity and cooperation. Challenges like climate change, violent extremism, trafficking and irregular migration do not respect borders, while extreme poverty can only be tackled by working with partner countries in the developing world.
The EU works to make the world a safer place, where people are treated fairly and laws are respected. Its external actions are guided by the principles that inspired its own creation and development, including peace, democracy, the rule of law, human rights and fundamental freedoms. The EU is working to strengthen its partnerships with its immediate neighbours to the east – notably the western Balkans – as well as those further afield (for details on candidate countries for EU membership see Chapter 1 'What is the European Union?').
DID YOU KNOW?

The EU has more than 45 trade agreements in force with almost 80 partners around the world. In 2020, the EU reached a new agreement on trade with Mexico, and its trade deal with Vietnam entered into force.
Following the United Kingdom's departure from the European Union on 31 January 2020, the EU and the UK signed the EU–UK Trade and Cooperation Agreement on 30 December 2020.

DID YOU KNOW?

More than 35 million European jobs are directly or indirectly supported by trade with countries outside the EU.
Free and fair trade
Trade deals make it easier for countries to do business with each other and help create more jobs, boosting economic growth. They also give shoppers in the EU a greater choice of products from different parts of the world, along with lower prices. In addition, they help EU companies to compete abroad. The EU has negotiated trade agreements with many countries in the world. Speaking with one voice, it carries considerably more weight in international trade negotiations than any of its individual countries would alone.
Trade policy can play an important role in combating climate change and environmental degradation. The EU aims to make compliance with the Paris Agreement on climate change an essential element in future trade and investment agreements.
The EU is leading efforts to reform global trade rules to make sure they are better able to respond to today's challenges.
International cooperation
The EU works closely with its neighbours and with other countries and international organisations, such as the United Nations and the World Health Organization, to tackle common challenges such as COVID-19 and climate change. It aims to build new alliances with countries outside the EU and to strengthen cooperation with multilateral and regional organisations.
The EU–US summit in June 2021 marked the beginning of a renewed transatlantic partnership and set a joint agenda for cooperation between them in the post-pandemic era.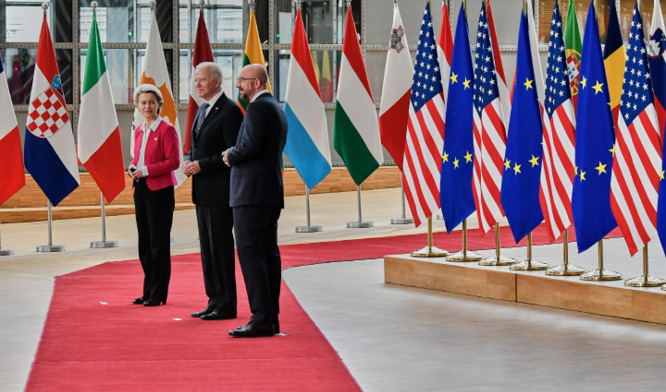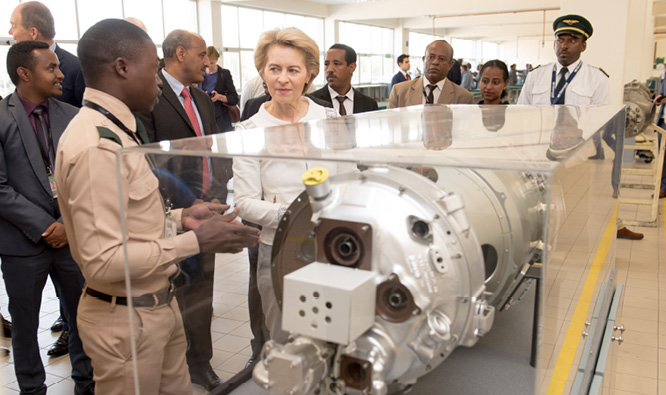 The EU co-finances the business school that enables young Africans to become pilots, cabin crew or flight engineers. President of the European Commission Ursula von der Leyen visits the Ethiopian Aviation Academy in Addis Ababa on 27 February 2020.
The EU is building stronger and deeper cooperation with Africa. It has proposed a series of partnerships around shared interests and values focusing on key areas such as the green transition, digital transformation, migration and mobility.
DID YOU KNOW?

The EU has 140 offices, known as delegations, throughout the world. Their role is similar to embassies. They play a vital role in representing the EU and its citizens and building networks and partnerships.
DID YOU KNOW?
The EU, together with the countries that make it up, is the world's leading donor of humanitarian aid. It provides and coordinates relief assistance to people in areas hit by disasters in Europe and around the globe.
EXERCISE 21
THE EU IN THE WORLD
Here are some examples of the EU's role on the world stage. Pick the three that are the most important to you and explain your reasons for choosing them. Compare your answers with those of your classmates.
The EU has led and supported peace talks around the world to stop conflicts.

The EU stands for democracy and the rule of law throughout the world. It has made human rights a central aspect of its relations with other countries.

The EU has taken a lead in the global fight against climate change.

The EU promotes and financially supports equality and women's empowerment across the globe.

The EU and the EU countries together constitute the world's largest donors of development aid and humanitarian aid.

Promoting our European way of life
The European Union is more than a single market for goods and services. It is a union of people who share a set of common values. These values are spelled out in the EU treaties and the Charter of Fundamental Rights of the European Union, which guarantee rights to people living in the EU. These values, including democracy and the rule of law, are the foundation of our societies. For example, no democracy can thrive without independent courts guaranteeing the protection of fundamental rights and civil liberties, or without an active civil society and free media.
The European way of life is inclusive, which means no one should be left out. Everyone living in the EU should have the opportunity to thrive, participate and lead, regardless of differences based on sex, racial or ethnic origin, religion or belief, disability, age or sexual orientation. The European Commission is putting in place policies and actions that challenge discrimination and the stereotypes that are all too often present in society.
Building on lessons learned from the coronavirus pandemic, the EU is working to strengthen its response to health crises while also taking action to improve all aspects of citizens' health.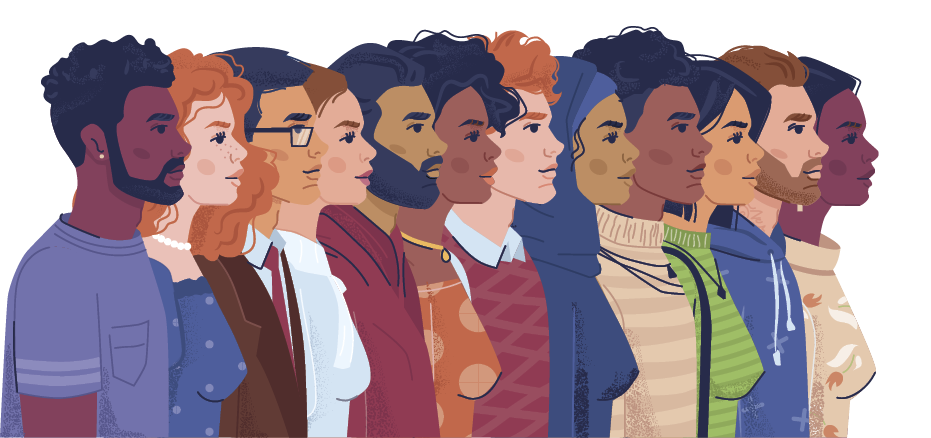 Building a union of equality
The European Union has some of the most extensive anti-discrimination legislation in the world. However, more still needs to be done to address inequalities that persist in the EU and to ensure that everyone can participate in European life. The Commission is stepping up its work in all areas – from action to combat racism and antisemitism to action to ensure that people coming to Europe and those from ethnic minorities are not marginalised or excluded from society. The Commission is also continuing its work to ensure that people with disabilities can enjoy their rights and have the same chances in life as everyone, and to combat discrimination against LGBTIQ people.
More information about the EU's plans to combat all forms of discrimination: europa.eu/!rk44Jn
DID YOU KNOW?

Around 87 million people in the EU have some form of disability.
Find out how the EU plans to protect the rights of people with disabilities over the next decade: europa.eu/!My47xQ
DID YOU KNOW?

Almost 6 in 10 Europeans think discrimination based on ethnic origin or skin colour is widespread in their country.
Source: Eurobarometer 2251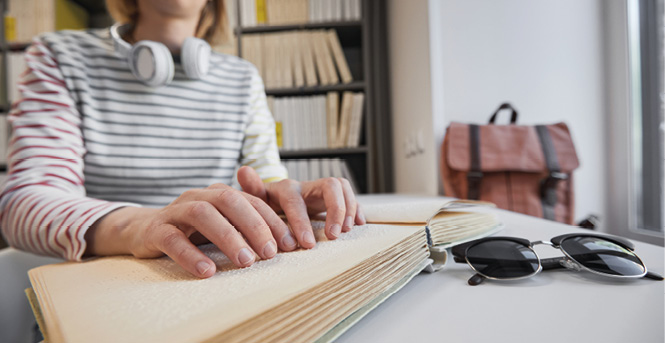 EXERCISE 22
FIGHTING DISCRIMINATION
Can you think of times where you have seen – or maybe experienced – discrimination? What do you think can be done to fight it? Discuss this in small groups and present your thoughts to the class.
Upholding the rule of law
The rule of law has a direct impact on the life of every citizen. It is necessary for ensuring equal treatment before the law and the defence of individual rights. It is also necessary to prevent the abuse of power by public authorities and for ensuring that decision-makers are held accountable.
Find out what the EU is doing to promote, protect and enforce the rule of law in Europe: europa.eu/!Hm38wc
DID YOU KNOW?

More than 8 in 10 citizens say that effective judicial protection by independent courts, equality before the law and the proper investigation and prosecution of corruption are important to them.
Source: Eurobarometer 2235
A new approach to managing migration and asylum in Europe
The European Union is an area of protection for people fleeing persecution or serious harm in their country of origin. Every year, thousands of people come to Europe seeking international protection or a better life. The EU is working together with EU countries on ways to better manage the flow of people arriving on its shores. In 2020, the Commission put forward proposals to improve the migration and asylum system in Europe. These proposals include looking at ways of improving cooperation with countries of origin and transit, successful integration of refugees and the return of those with no right to stay.
DID YOU KNOW?

Migrants and EU citizens with a migrant background play an important role in European society and in different sectors of our economy. The EU is working to ensure that they can participate fully in society through action in areas such as education, jobs, healthcare and housing.
Suaad Alshleh came to Europe as a refugee from Syria. She is now following her dream of becoming a doctor in Ireland.
Protecting the health of Europeans
The EU is working to ensure that EU countries prepare and respond together to health crises and that medical supplies are available and affordable. It is also working to improve prevention, treatment and aftercare for diseases such as cancer. This work – which is behind the European health union – will equip the EU to better prevent and tackle future pandemics, make Europe's health systems stronger and better protect the health of citizens.
The EU will invest more than EUR 5 billion in actions with an EU added value to complement EU countries' health policies under its 2021–2027 EU4Health funding programme.
https://ec.europa.eu/health/funding/eu4health_en
Areas of actions:

Improve and foster health in the Union.

Improve medical products, medical devices and crisis-relevant products.

Protect people in the Union from serious cross-border threats to health.

Strengthen health systems.
DID YOU KNOW?

In 2020, 2.7 million people in the European Union were diagnosed with cancer and another 1.3 million people lost their lives to it, including over 2 000 young people.
Find out how Europe's 'Beating cancer' plan aims to cut the number of deaths from the disease and improve cancer prevention, treatment and care: europa.eu/!yV98ru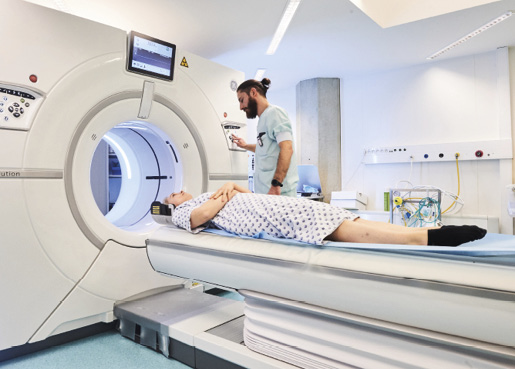 A nurse setting up the machine for a patient's MRI scan, Liège University Hospital, Belgium, 24 January 2020.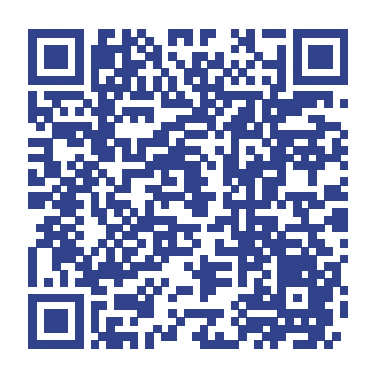 Find out more about EU's work for promoting our European way of life at: europa.eu/!uj93JY
A new push for European democracy
Democracy is the foundation on which the European Union is built. In a healthy and thriving democratic system, citizens are able to freely express their views, choose their political leaders or become one themselves, and have a say about their future.
Recent years have shown a resurgence of popular political engagement and increased turnout in elections. But as in many places around the world, democracy in the EU and in the EU countries is facing challenges. These challenges range from rising extremism and election interference to threats against journalists and a perceived distance between people and their elected representatives.
The EU wants to strengthen democratic processes and encourages citizens to get involved in shaping their future in the EU. It also strives to make its own structures more transparent and democratic.
Find out more about how you can get involved and make your voice heard in section 'Your voice in the EU decision-making'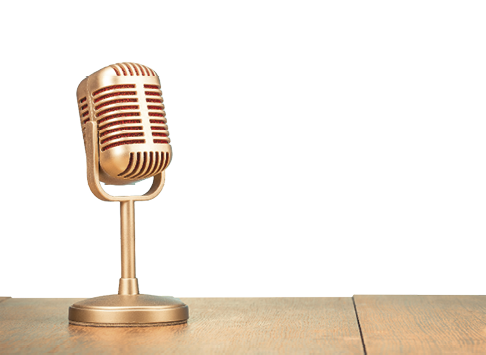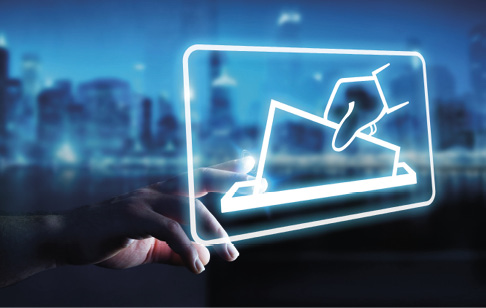 Making EU democracies stronger
Individual rights and freedoms, transparency and accountability are at the heart of the European Commission's plan to make EU democracies stronger. It focuses on actions to promote free and fair elections, support free and independent media and tackle disinformation. The European Union and the EU countries are stepping up their actions to counter efforts by those who try to exploit crises, such as the COVID-19 pandemic, as well as those who spread propaganda or hatred. One of the ways in which they are doing this is by detecting and exposing disinformation and by working with online platforms to limit the spread of fake news.
DID YOU KNOW?

73 % of female journalists globally have experienced online violence in the course of their work (UNESCO/ICEF survey, 2020).
Giving children a voice
Every child in Europe – and everywhere else – should enjoy the same rights and live free from discrimination and intimidation. The first-ever EU strategy on the rights of the child aims to ensure protection and support to all children (young people under the age of 18), regardless of their background, origin, social or residence status. It proposes action in several areas, including those relating to children's right to be free from violence and to be safe online. At the same time, the EU is working to break cycles of poverty and disadvantage across generations. The new European child guarantee aims to make sure that children who are at risk of poverty or social exclusion have access to healthy meals, education, healthcare and adequate housing.

More than 10 000 children and young people contributed their ideas and helped shape the EU strategy on the rights of the child.
DID YOU KNOW?

In 2019, 22.2 % of children in the EU were living in households at risk of poverty or social exclusion. That's nearly 18 million children in need.
DID YOU KNOW?

The European Commission will set up a children's participation platform to give children space to become a part of the decision-making processes at EU level. For example, children will be actively involved in the implementation of the European Climate Pact and the European Green Deal.
DID YOU KNOW?

In May 2021, the EU launched a debate giving people across the EU the chance to say what kind of Europe they want to live in. The discussions and events were organised both online and in person in all countries. This feedback is important as it will help shape the future of the EU.
For more information about the Conference on the Future of Europe, see: futureu.europa.eu/?locale=en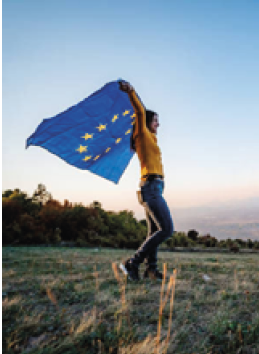 A changing Europe
From longer life expectancy to lower birth rates, Europe's societies are changing. Addressing demographic changes is key to building a more resilient, sustainable and fair European Union. For example, rural areas across the EU are often affected by population decline, and at the same time inhabitants are on average older than in urban areas. Rural areas provide us with our food, homes, jobs and essential ecosystem services. To ensure they can continue to play these essential roles, the European Commission has set out an action plan to help rural communities and businesses reach their full potential in the coming decades.
Take a look at what Europe will look like in the decades to come: europa.eu/!jH37uX
EXERCISE 23
CITIZENS' DIALOGUES
Citizens' dialogues between Commissioners and the public take place regularly across the EU. If you are not able to take part in one of these events, why not organise one of your own in class? Three or four students taking the role of a Commissioner should choose one of the topics presented in this chapter as a starting point for the discussion. In individual study time, they can look into the details of the chosen policy in order to prepare a 5-minute statement. In the classroom, once the 'Commissioner' has delivered their short statement, hold a 15-minute question and answer session, moderated by the teacher.