EXERCISE 12
WHICH COUNTRIES ARE IN THE EURO AREA?
EXERCISE 14
WHAT DOES FREE MOVEMENT MEAN FOR YOU IN PRACTICE?
Examples
Free movement of people
Free movement of goods
Free movement of services
Free movement of capital
1. I can buy a second-hand car abroad and take it back home without paying customs duties.

NO

YES

NO

NO

2. I can travel anywhere I like within

the EU.

YES

NO

NO

NO

3. I can study in another EU country.
YES

NO

NO

NO

4. My parents can have their bathroom renovated by a tiler from another

EU country.

NO

NO

YES

NO

5. My parents can send money to me, without any extra charges, in the country where I am studying.

NO

NO

NO

YES
6. I can work in another EU country.
YES

NO

NO

NO

7. I can buy goods online from another

EU country

without paying customs duties.

NO

YES

NO

NO
EXERCISE 15
EUROPEAN LABELS
EU laws have put strict rules in place for the labelling of food, drinks, cosmetic products and electronic appliances. Some labels help protect consumers, while others let them know about certain characteristics of the product. For example, there are labels to indicate which products are organic or energy efficient. Without proper labelling, a product will not be allowed onto the market.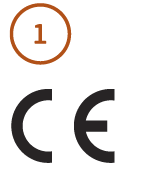 The
CE marking
is a safety label, showing that the product complies with EU health, safety and environmental standards.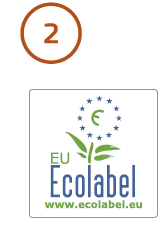 The
EU ecolabel
is awarded to environmentally friendly products and services. It is a voluntary scheme that was introduced in 1980 by EU law.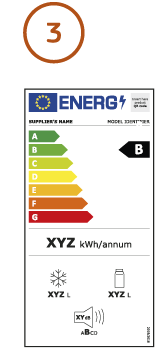 The
EU energy label
tells you how energy efficient an appliance is on a scale from A to G. A (green) is the most energy efficient and G (red) is the least energy efficient. A brand new version of this label was introduced on 1 March 2021 for certain product categories (fridges, freezers, dishwashers, washing machines and television sets). Other products will follow in the coming years.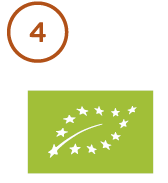 The
EU organic logo
tells you that the product meets EU rules for the organic farming sector. For processed products this means that at least 95 % of the agricultural ingredients are organic.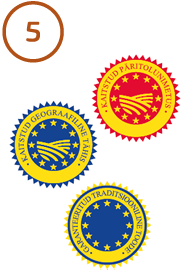 The
three EU quality logos
indicate characteristics of food products derived from the geographical location in which they are produced or from their traditional composition or production method.