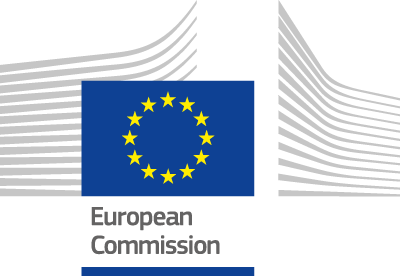 TRAVELLING
ACROSS
THE EU
---
KNOW YOUR RIGHTS
IF YOU PLAN TO TRAVEL TO ANOTHER EU COUNTRY, YOU ARE ENTITLED TO CERTAIN RIGHTS.

WHAT HAPPENS IF THERE'S A

DELAY OR CANCELLATION


WITH TRANSPORT?
You have certain guaranteed rights when travelling between EU countries regardless of whether you travel by train, plane, bus, or ship.

Flights:

If your flight is cancelled less than 14 days prior to travel, you may have the right to reimbursement, re-routing or return as well as to assistance and compensation depending on your specific situation.

Trains:

If your train is cancelled or delayed, you have the right to adequate information about what is happening. If there is a delay of 1 hour or more, you are entitled to request a refund.
More info is available: https://europa.eu/youreurope/passenger_en

CAN YOU USE YOUR MOBILE
PHONE ABROAD WITHOUT

EXTRA CHARGES?
When you use your mobile phone while travelling abroad in any EU country, you are entitled to 'roam like at home', meaning you don't have to pay any additional charges for calling, sending text messages and using the local data network.
Roam like at home applies if you travel occasionally outside your home country, it is not meant to be used for permanent roaming. As long as you spend more time at home than abroad, or use your mobile phone more at home than abroad, you can roam freely at domestic prices when travelling anywhere in the EU.
Depending on the type of contract you have, your mobile operator may apply data limits when you use your phone in another EU country. If you go beyond your data limit your mobile operator may apply a capped surcharge for data you use above this set limit.
Check the rules on Your Europe: https://europa.eu/youreurope/roaming_en
THIS COULD BE YOU

You can roam like at home
Freja lives in Denmark and has contract with a mobile service provider which includes roaming. During her business trip to Spain, she does not have to worry about paying a surcharge for calls to EU numbers she makes or receives. Callers from Denmark will be charged the domestic rate for calling Freja. If she calls a local Spanish number, the office in Denmark or another EU country she will pay Danish internal domestic prices for these calls.

WHAT HAPPENS IF THERE'S A

MEDICAL EMERGENCY?
If you unexpectedly fall ill during a temporary stay abroad, you are entitled to any medical treatment that cannot wait until you return home.
You should always take your European Health Insurance Card (EHIC) with you to simplify payment and reimbursement procedures. You can request your free EHIC from your health insurer at home.
With the EHIC you can get healthcare under the same terms as nationals of the country you are in.
Find out more: https://europa.eu/youreurope/accident_en

DO YOU NEED TO

BRING YOUR PASSPORT?
As an EU national you don't need to show your national ID card/passport when you are travelling from one borderfree Schengen (free movement) EU country to another. However, it is recommended that you carry your passport or ID card with you.
When travelling to a non-Schengen country, you will need a valid ID card or passport.
Driving licences, post, bank or tax cards are not accepted as valid travel documents or proof of identity.
Read more: https://europa.eu/youreurope/passport_en

DO YOU NEED A SPECIAL

DRIVING LICENCE?
If your driving licence is issued by an EU country, then it is recognised throughout the EU. You should make sure it is valid before you travel.
You cannot drive in another EU country on a provisional licence.
There are no specific rules for hiring cars in the EU but you have some basic consumer rights when you rent a car in another EU country. This means you have:

the right to clear information;
the right to a fair contract;
access to alternative dispute resolution procedures (https://europa.eu/youreurope/disputes_en) in case of disputes with the rental company.

Learn more: https://europa.eu/youreurope/driving_en
FIND OUT MORE:

Your Europe