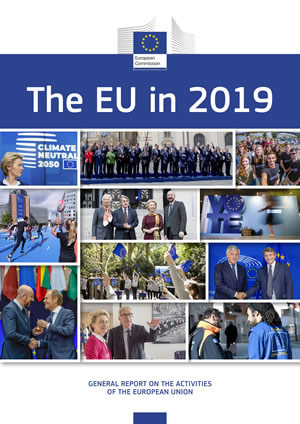 The EU in 2019 [Updated: 10/03/2020 09:56]
Find out everything you need to know about the European Union's achievements in 2019.
The General Report on the Activities of the European Union brings you up to date on how the EU delivered on the 10 priorities set by the Juncker Commission.
As well as the results of the European elections, find out about the changes at the top of the EU institutions, including the first actions of the new European Commission, which took office in December.
You can find information on these and many more issues in The EU in 2019.