TLT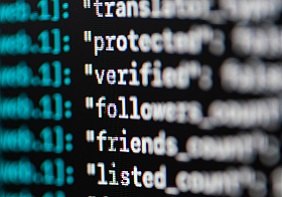 TLT (Translation, Localisation & Terminology) is a central hub for translation and terminology management, offering robust support for creating and maintaining standardised, multilingual label lists. These lists are vital components in the localisation of websites and systems. TLT's mission is to streamline label list management, providing tools for effortless retrieval and the reuse of pre-existing translations.
TLT simplifies the content localisation process by organising it around a unified codification system. Editors can oversee translations, not only for labels but also for lengthy editorial texts. Each project enjoys a dedicated workspace, fostering seamless collaboration between editors and translators.
The Publications Office relies on TLT to facilitate the localisation of several major platforms, including TED, EU Vocabularies, EUR-Lex and the institutional portal of Publications Office. TLT serves as a centralised interface, simplifying content maintenance and encouraging the efficient reuse of existing translations.
An instance of TLT is made available, by the Publications Office, to EU institutions and agencies. To make use of this instance in your translation projects you are invited to contact the Publications Office and express your interest. When doing so, please do not forget to describe your project and needs. Our teams are here to help you use the platform.