EU Vocabularies - EuVoc Header Search
Cellar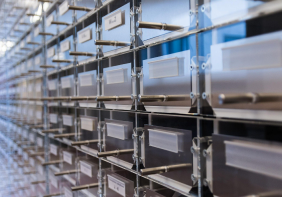 Cellar is a semantic repository built by the Publications Office. It is a massive infrastructure service that includes large amounts of legal content, EU publications and reference datasets.
The architecture behind CELLAR is based on semantic technologies and a framework of several standards enabling data sharing and reuse. From the outset, the platform was designed to be scalable and to support interoperability of services by providing a common framework for the storage of content and metadata.
Cellar is the main dissemination repository of the Publication Office. It supports major public services, such as EUR-Lex, EU Publications and EU Vocabularies, and provides for both human-readable and machine access to the core content of these services. To automate their access to data or for research purposes, private citizens and companies can access CELLAR using the public SPARQL endpoint.
Following its strategy of being the gateway to EU information, the Publication Office provides EU services and institutions with the ability to use Cellar as a dissemination repository for their own reference datasets.
https://op.europa.eu/en/web/cellar