What is Cellar?
Cellar is the common data repository of the Publications Office of the European Union. Digital publications and metadata are stored in and disseminated via Cellar, in order to be used by humans and machines. Aiming to transparently serve users, Cellar stores multilingual publications and metadata, it is open to all EU citizens and provides machine-readable data.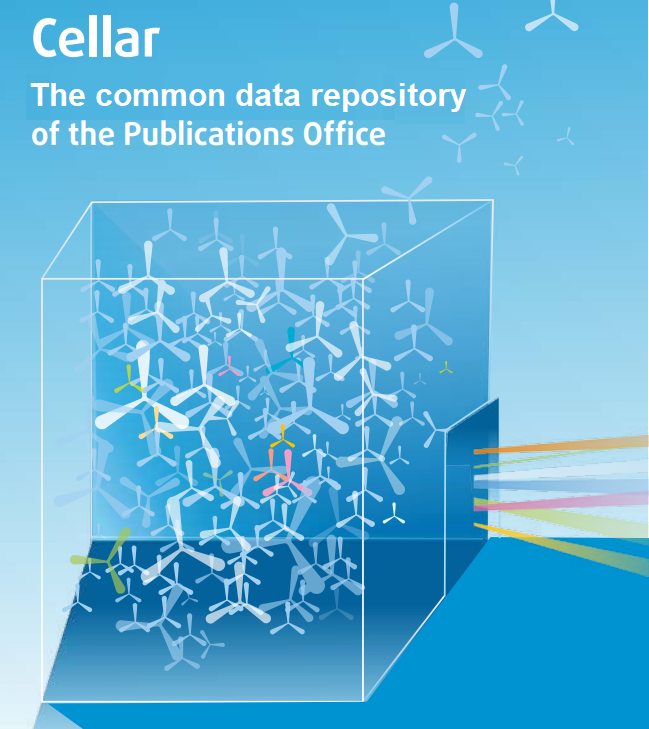 What cellar provide and publish
What is Cellar offering?
Storage and dissemination of publications and metadata handling tens of millions of publications and hits per day
Rich and exploitable links between publications
Dissemination of the metadata as Linked Open Data
Interfaces to Portals and (re)users for accessing publications and metadata
Feeding automatically the long-term digital archive
What knowledge does Cellar contain?
EU legal knowledge
Information on EU Policy
Research & educational knowledge
Organizational view of the EU
Historical knowledge for EU
Public procurement documents (soon)
Documents from other knowledge domains
Discover Cellar
This website describes what Cellar is, who can use it and how to use it. You can also find information about Cellar's services. users page presents Cellar's main users, such as EUR-Lex and OP Portal, and presents users' testimonials.
The website provides information on the architecture of Cellar. You can also learn more on how to retrieve from Cellar publications and metadata, via notices, via the SPARQL interface and RSS + ATOM feeds.
Cellar documentation and Cellar training information are also provided.