Reuse Workshop
Reuse of EU legal data
Free reuse of legal data is a relatively new area which opens up numerous interesting possibilities for creating value-added products and services. Legal data from the EU, available via the EUR-Lex portal, is considered to be particularly interesting in this context, since EU laws directly affect the lives of almost 500 million EU citizens and have an indirect effect on many more outside the EU.
This session addressed a number of key questions concerning the reuse of EU legal data, such as the types of available content, the modalities of access and the requirements of reusers. It provided an opportunity for a discussion between the data holder (the EU) and reusers in order to fully explore the opportunities linked to the reuse of EU legal data and the possible future developments in this area.
The issues discussed in this session should be of interest to current and potential reusers of EU legal data (publishers, app developers, information brokers etc.), as well as to anyone interested in legal data in general.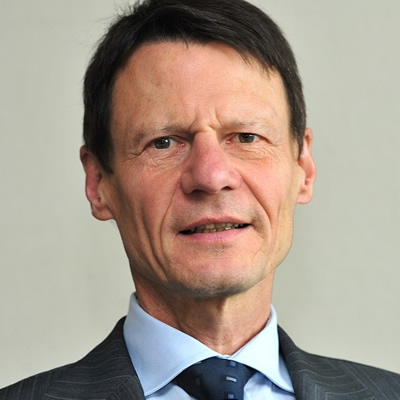 Kurt König
Director at the Publications Office of the European Union
Chair
Materials
Supporting documents
Workshop Agenda
Brussels, Charlemagne building, 21 March 2016
14:00 - 14:20

Welcome and introduction by Kurt König
Director for Core Business Services at the Publications Office of the EU

14:20 - 14:40

The reuse offer of the Publications Office of the EU

14:40 - 14:50

Use case - legal publishing,Christian Dirschl, Chief Content Architect, Wolters Kluwer Germany

15:10 - 16:40

Panel discussion: Reuse of EU open data - challenges and opportunities

Moderation:
Christian Dirschl, Chief Content Architect, Wolters Kluwer Germany
Panellists:
Gudrún Magnúsdóttir, Chief Strategy Officer, ESTeam AB, Sweden
Aki Hietanen, Director of Information Services, Ministry of Justice, Finland
Malte Beyer-Katzenberger, Policy Officer, Directorate-General for Communications Networks, Content and Technology, European Commission
José Luis Marín de la Iglesia, Chief Executive Officer, Euroalert.net (Gateway S.C.S.), Spain

16:40 - 16:45

Conclusion by Kurt König
Director for Core Business Services at the Publications Office of the EU
Reuse Speaker biographies