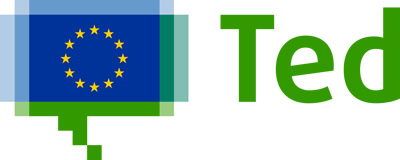 Annual TED eSenders Seminar
Seminar organised by the Publications Office of the European Union
Luxembourg, 20 September 2016
On 20 September 2016 the Publications Office of the European Union is organising the annual TED eSenders seminar, a key event for all TED eSenders including national Official Journals, contracting bodies, public or private bodies acting on behalf of contracting bodies, as well as eProcurement software developers.
The seminar will address various issues and concerns of the present and future TED eSenders and it will allow practitioners to get up-to-date on the latest related developments undertaken by the Publications Office of the EU and the Directorate-General for Internal Market, Industry, Entrepreneurship and SMEs of the European Commission. There will also be numerous possibilities to discuss the current and upcoming challenges in practical workshops.
This year the key topics include new functionalities of TED eSentool, standardisation updates and the preparation of the new generation of eForms. Also, for the first time the Publications Office proposes to dedicate the afternoon session to practical daily work questions in interactive workshops, aimed at providing more detailed information on the publication process and increasing two-way communication between the Publications Office and TED eSenders.
The seminar will consist of two parts: a plenary session in the morning, followed by parallel workshops in the afternoon.
For more details please see the agenda.
The deadline for registrations is 9 September 2016.
Register