How open data and AI levelled the playing field in public procurement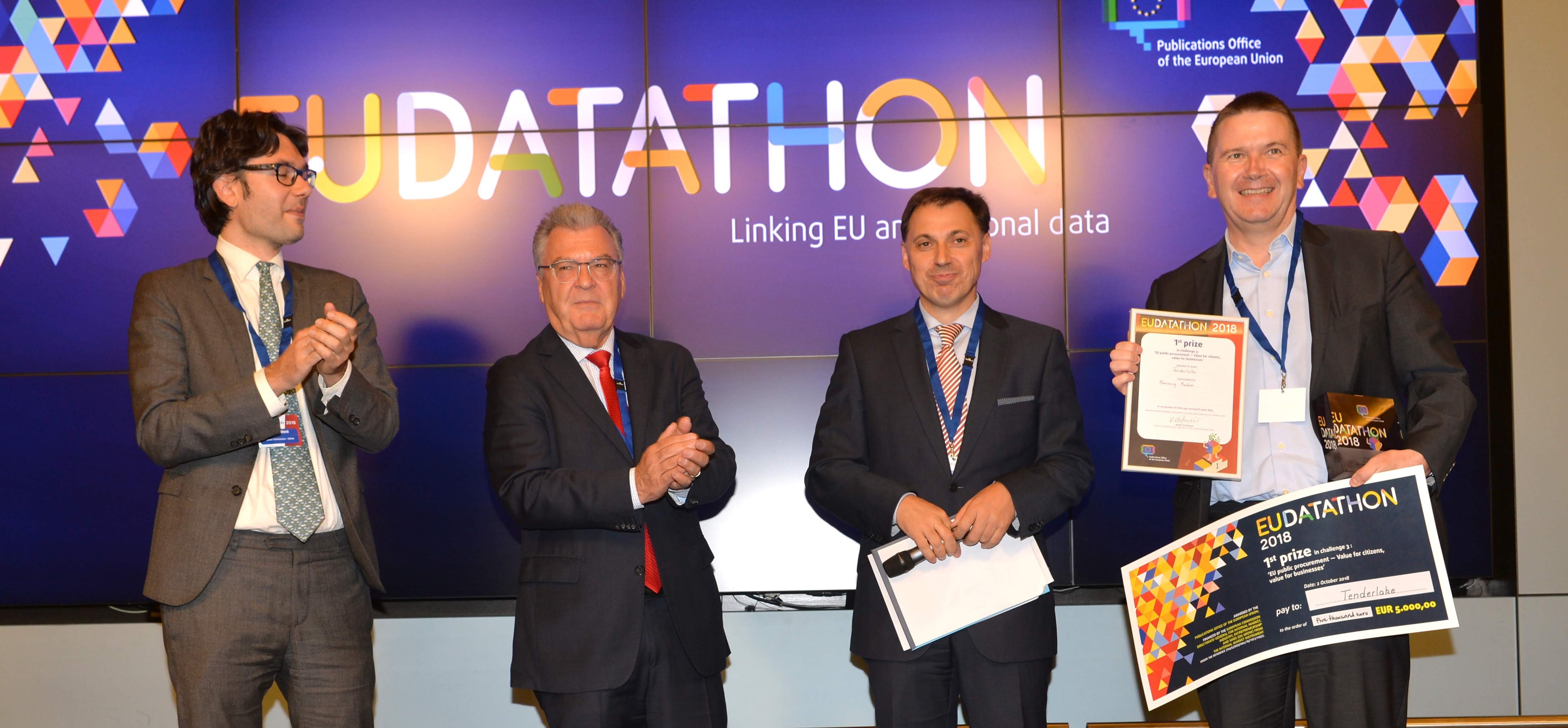 Every day, Monday to Friday, 2 400 public procurement notices published on TED.
Every year, 210K calls for tenders published on TED, worth approximately € 420 billion.
Small fish swimming in a big pond?
In today's reality of scarce resources, a level playing field in public procurement providing equal opportunities to start-ups, SMEs and giants are hard to achieve.
Too long, too complex or simply too many to monitor? Missed business opportunities for companies who would be a good match — and the public procurers receiving tenders from the same few players.
Why go spearfishing for opportunities?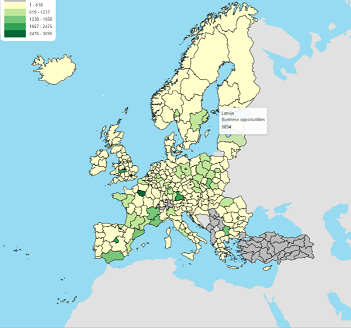 Tenderlake offers a service that turns websites and digital marketing material into robots that hunt for open public contracts. This way it discovers tender opportunities hassle-free. All business has to do is provide feedback to the proposed tenders to train the machine. The more it is fed with preferences the better it gets. With tender alerts, it provides advanced monitoring and intelligence on business, competitors, existing and prospective clients. Thanks to open TED data on almost all public sector purchases of the past decade, it can make precise 'procurement profiles' of each organisation.
By identifying and comparing the 'procurement profile'' of organisations across Europe, Tenderlake can help identify those organisations on which a business should focus its international development and sales efforts.
It allows entering and expanding new geographical markets at a fraction of the traditional costs.
So why EU Datathon? Why open data?
Because...
It supports successful business models
After EU Datathon 2018, Tenderlake was listed by Google and the Financial Times among Europe's top 100 digital champions. It was honoured at the Digital Transformation in Public Procurement conference in Lisbon and received numerous invitations from organisations across Europe. Since then, it kept enriching the service offering of AI powered contract discovery in 24 languages in the UK and the European Economic Area for a growing base of 3 500 organisations of all sizes.
It impacts the real economy
Not only does the winning app support actual businesses to discover more public contracts, but also offers them unique market insights for business development.
Knowledge should be accessible to all
A fair and level playing field for all actors is a high stakes challenge intrinsic to the global digital transformation. Technology, like the economy, should work for people.
Having a wider choice is in the public interest
The more tenderers the more chances for a good match. Equally so, the more people engaged in finding solutions to societal challenges the better for citizens, businesses and public administrations.
Together we rock
High-quality open data + crowdsourced brain-power = an innovation factory showcasing what can be achieved – even under time and budget constraints.