Spotlight on cybersecurity
On 1 October 2021, the European Commission kicked off the ninth edition of the European cybersecurity month. The event offered hundreds of activities, including conferences, workshops, training sessions, presentations, webinars and online campaigns that are taking place across Europe to promote cybersecurity among citizens and organisations.
The COVID-19 pandemic has shifted business operations and our daily activities online at an unprecedented scale and pace. The accelerated digital transformation brings to the fore the need to protect our online economy and society. In December 2020, the European Commission presented the EU´s cybersecurity strategy in the digital decade, which becomes a key component of shaping Europe´s digital future, the recovery plan for Europe and the EU security union strategy.
'If everything is connected, everything can be hacked,' said Commission President von der Leyen in her State of the Union address on 15 September 2021, announcing a new Cyber Resilience Act aimed at setting common cybersecurity standards for connected devices. Earlier this year, the Commission presented a plan to set up a new Joint Cyber Unit within the European Union Agency for Cybersecurity to enhance the protection of EU institutions, national organisations and leading businesses. On 19 October, the Council adopted conclusions on exploring the potential of such a unit.
The European Union works on various fronts to promote cyber resilience. This edition of our newsletter features publications related to EU activities in the field of cybersecurity, along with publications on several other interesting topics.
PDF

Everyone should be able to live their digital lives safely. The EU's economy, democracy and society depend more than ever on the secure and reliable digital tools and connectivity we need to protect. This factsheet briefly presents how.

Available in English

PDF/Paper

A European perspective

This report provides multidimensional insights into the growth of cybersecurity over the last 40 years, identifying weaknesses in the current digital evolution and their impacts on European citizens and industry. The report also sets out the elements that could potentially be used to shape a brighter and more secure future for Europe's digital society, taking into account the new cybersecurity challenges triggered by the COVID-19 crisis.

Available in English

PDF

This publication presents the results of a Special Eurobarometer survey aimed at understanding EU citizens' awareness, experiences and perceptions of cybersecurity. It examines internet use, concerns about internet interactions, awareness and experience of cybercrime, and more amongst respondents. You can also use the related data set to explore the topic and perhaps draw your own conclusions.

Available in English
More on this topic

PDF/Paper

Challenges and recommendations

The EU is the world's largest single market area and the largest economy in the world. Small and medium-sized enterprises form its backbone as they represent 99 % of all businesses in the EU and employ around 100 million people. Developments in the past few decades, in particular the COVID-19 crisis, made the use of the internet and computers critical for them to maintain their business. This report provides cybersecurity advice, but also proposals for actions that EU Member States should consider in order to support small and medium-sized enterprises in improving their cybersecurity status.

Available in English

PDF

The focus of this study is to identify the necessary research priorities to support the EU's digital strategic autonomy and thus digital sovereignty. Based on its findings, digital strategic autonomy will require an overarching vision of the information and communications technology landscape, driven by ambitious policies that aim to protect European values and satisfy European needs for advanced and resilient services.

Available in English

PDF

The certification of cybersecurity degrees and ENISA's Higher Education Database

This publication examines the cybersecurity skills shortage and ways to tackle it. This shortage refers to a lack of qualified cybersecurity professionals in the labour market and represents an issue for both economic development and national security, especially with the rapid digitisation of the global economy. It poses threats with a high impact on the data, information technology systems and networks that form the dorsal spine of modern societies.

Available in English
Research and innovation

PDF/Paper

October 2021

Every month, the Research*eu magazine brings you the results of EU-funded research and innovation. Among other subjects, this month's special feature focuses on innovative EU research targeting breast cancer. Through its continued support for research in this area, the EU aims to prevent cancer where possible, and offer earlier diagnosis, better treatment and a higher quality of life where it is not. In doing so, it hopes to save more than 3 million lives by 2030. Even if it's not a cure for cancer, it's something to be proud of.

Available in English

(Individual article also available in English, French, German, Italian, Polish and Spanish on the CORDIS website)
Also out recently

PDF

Every year in September, the President of the European Commission delivers a State of the Union address before the European Parliament, taking stock of achievements of the past year and presenting priorities for the year ahead. In this publication, you will find Ursula von der Leyen's second State of the Union address to the European Parliament, delivered on 15 September 2021.

Available in all the official languages of the EU

PDF

This publication compiles texts drafted by EU translators who have different stories to tell for all 24 official EU languages. They were free to write as they liked, which resulted in a wide variety of styles and subjects – including loanwords, literature and language history. Some of the texts were researched with academic rigour, while others have a more humorous twist. The authors have different stories to tell, but the love and pride they feel for their native language shines through.

Available in English, French and German

PDF

Understanding and managing the impact of the crisis on the sector

For the past 18 months, children, families, and early childhood education and care staff have had to face unprecedented difficulties. How did the lockdowns and the pandemic restrictions in general affect young children? Did their learning and development take a hit? These are some of the questions this report attempts to answer.

Available in English

PDF/Paper

Exploring company practices

Digital technologies have made it possible for many workers to carry out their work at any time and anywhere, with consequent advantages and disadvantages. Data show that teleworkers are twice as likely to exceed the 48-hour working time limit, take insufficient rest and work in their free time, and experience knock-on effects on their physical and mental health. To address this issue, there have been calls for the 'right to disconnect'. This report is based on case studies that chart the implementation and impact of the right to disconnect at the workplace level.

Available in English
You may also like

PDF/Paper

European Union Prize for Literature: winning authors 2021

In this 2021 EU Prize for Literature winners' anthology, you will discover 13 authors, with 13 different books, in 13 different languages. The diversity of European languages is an unrivalled source of richness for Europe, but also a challenge for book translation, with so many different combinations of languages to cover. As a symbol of the EU's attachment to multilingualism, the anthology includes excerpts from the winning books in their original languages and a translation in English or French.

Multilingual publication: each story in the original language along with translation in English or French

PDF

This briefing gives a concise overview of disinformation, misinformation and propaganda campaigns about LGBTI+ persons and rights, originating from or being supported and/or multiplied by actors outside the EU. It examines the main narratives used, supported and circulated, as well as which actors or group of actors are involved. The main narratives identified include negative othering, opposing a 'gender ideology', 'heteroactivism', restoring a 'natural' order, 'colonialism' and child safety.

Available in English

PDF/Paper

Why the end of times does not mean the end

Although the Islamic State has lost its territory, it still exerts strong appeal for its supporters in Europe and the Middle East. This is because the organisation is skilled at telling the story of its own future regardless of external events. This brief examines the Islamic State's future concept before and after the loss of its territory and how it shapes the strategy and posture of this terrorist organisation.

Available in English
Our news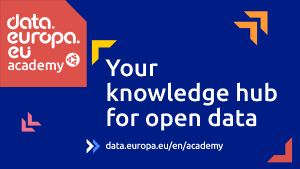 The data.europa academy is live!
We are excited to announce that the data.europa academy is live! Our open data team has launched a packed curriculum of free courses designed for the open data community. You can use these courses to learn what open data is and how to work with it. Whether you are a data provider, policymaker or data enthusiast, the data.europa academy will help you become more knowledgeable about open data and use it to your advantage.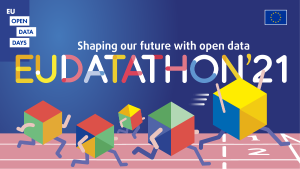 EU Datathon: launch of 'The teams behind the apps' video series
The 2021 EU Datathon kicked off in March with the call for data enthusiasts worldwide to propose ideas for applications using open data from the data.europa.eu portal. Out of 96 app proposals coming from all over Europe and beyond, the preselection jury has selected nine teams to compete in the competition finals. You can now learn more about the finalist teams and their ideas by watching the 'Teams behind the apps' video series made by the teams themselves. We present one new episode per week, every Friday, in a run-up to the finale where you can vote for your favourite team and decide who will win this year's Public Choice Award! You may also discover all teams and apps via the EU Datathon website.
| | |
| --- | --- |
| | Online services managed by the Publications Office |