Spotlight on digital Europe
Digital technologies, especially artificial intelligence (AI), are transforming the world at an unprecedented speed. They have changed how we communicate, live and work. They have changed our societies and our economies and they have the potential to make our lives far better.
'To unlock that potential we need the right rules in order to give people confidence in the digital transformation. It should serve citizens. It should respect our fundamental values' said Margrethe Vestager, Executive Vice-President of the European Commission for a Europe Fit for the Digital Age. In a nutshell, this priority implies strengthening the digital single market, empowering people and boosting the economy with a new generation of technologies, while still making sure the use of these technologies remains ethical and in line with EU values.
On 19 February the Commission presented its strategy in relation to this priority. You can find the various factsheets presenting it and explaining how it will benefit citizens and businesses here. Also below you will find the EU publications selected for this month's newsletter so you can stay thoroughly informed about this and several other topics, including research.
PDF
Through this communication, the European Commission unveils its ideas and actions for a digital transformation that works for all, reflecting the best of Europe: open, fair, diverse, democratic and confident. It presents a European society powered by digital solutions that put people first, opens up new opportunities for businesses, and boosts the development of trustworthy technology to foster an open and democratic society and a vibrant and sustainable economy.
Available in English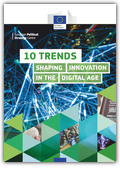 PDF
Many of the most successful innovations of recent years were developed by a new generation of data-driven tech firms which, competing for the markets of the future, manage to beat even the 20th century powerhouses. Read an analysis of how the digital age has influenced the content of the innovation toolbox. One thing is for sure, the toolbox is much lighter than it was once upon a time in the industrial age.
Available in English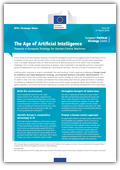 PDF
Towards a European strategy for human-centric machines
'AI [artificial intelligence] could be the biggest event in the history of our civilisation. Or the worst. We just don't know,' commented Stephen Hawking on the rapid technological development in the field. Much is at stake; Europe needs a deployment strategy, covering both business and public administration. Read more about the challenges of building global regulatory norms that ensure the human-centric and ethical development of this technology.
Available in English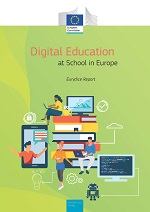 PDF/E-book/Paper
Various different areas of digital education are subjected to analysis in this publication. Comparative data are presented for the 2018/2019 school year for all EU Member States, along with Albania, Bosnia and Herzegovina, Iceland, Liechtenstein, Montenegro, North Macedonia, Norway, Serbia, Switzerland and Turkey.
Available in English, Spanish and Portuguese; also in Bosnian, Montenegrin, Serbian and Turkish
More on this topic
PDF
On how artificial intelligence, robotics and automation are transforming jobs and the economy in Europe
The extensive uptake of artificial intelligence and robotics is likely to generate higher productivity growth, which is urgently needed in ageing societies, but it will also create challenges. Which jobs will be destroyed and what new ones created? What role do education systems, businesses, governments and social partners have to play in managing the societal transitions? These are some of the questions this report addresses.
Available in English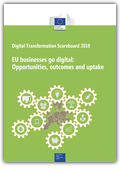 PDF
EU businesses go digital: Opportunities, outcomes and uptake
Digital technologies create new business opportunities. For the European Union, the key challenge is to ensure that such opportunities are captured by industry and service companies, leveraging digitisation to create growth and new jobs. The Digital Transformation Scoreboard 2018 assesses to what extent this is the case and provides evidence on the scope of digital transformation in Europe.
Available in English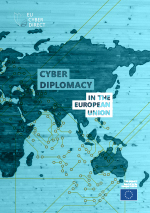 PDF
Cyber diplomacy – a set of diplomatic practices concerned with the broadly defined governance of cyberspace – is a new dimension in international relations. It is the main avenue for preserving and defending the open, free, secure and peaceful nature of cyberspace. If you are not already aware of the impact of cyber diplomacy on our daily life, this publication is a great chance to get informed.
Available in English
Research and innovation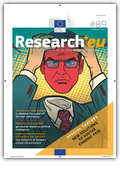 PDF/Paper
Chronic pain affects an estimated 100 million people across Europe (approximately one in five adults) and has a devastating impact on the quality of life for many of those who are suffering. Under the EU's Horizon 2020 programme for research and innovation, there are many dedicated projects that are pioneering innovative new therapies and treatment opportunities for chronic pain. In the special feature of this Research*eu, we meet seven of them.
Available in English and French
(Individual article also available in English, French, German, Italian, Polish and Spanish on the CORDIS website)
Also out recently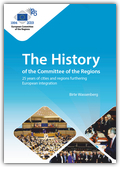 PDF
25 years of cities and regions furthering European integration - Study
Created in 1994 following the signing of the Maastricht Treaty, the European Committee of the Regions is the EU's assembly of regional and local representatives from all Member States, representing millions of Europeans. Its mission is to involve regional and local authorities and the communities they represent in the EU's decision-making process and to inform them about EU policies. This publication presents its history and evolution.
Available in English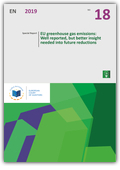 PDF
Well reported, but better insight needed into future reductions. Special report No 18, 2019
The EU has set unprecedented targets in reducing its greenhouse gas emissions. To achieve them, an effective reporting and monitoring system is necessary. This special report by the European Court of Auditors examines the system currently in place and makes recommendations aimed at its improvement.
Available in all the official languages of the EU except Irish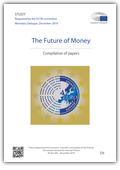 PDF
Compilation of papers
Advanced economies are moving towards a cashless system, with a recent surge in cryptocurrencies issued by private entities. So, what will be the future of money? If you are interested in economics and particularly in monetary issues and financial technology (fintech) you will probably find this an exciting compilation of papers.
Available in English
You may also like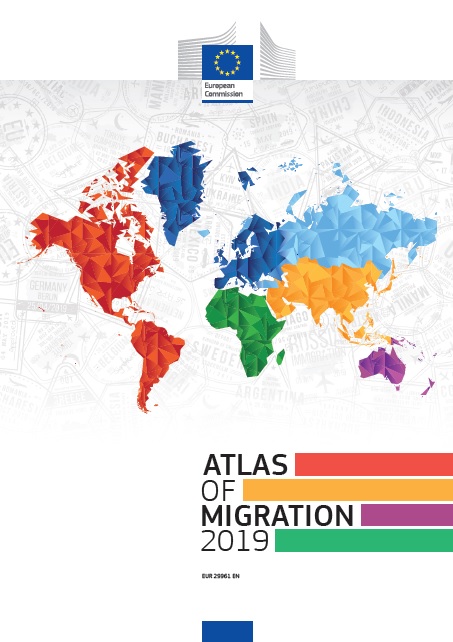 PDF
The Atlas of Migration displays harmonised migration data for countries across the world in an easy-to-access format. This new 2019 edition goes even further, with a significant expansion in countries covered in addition to the EU Member States – from 44 in 2018 to 170 now.
Available in English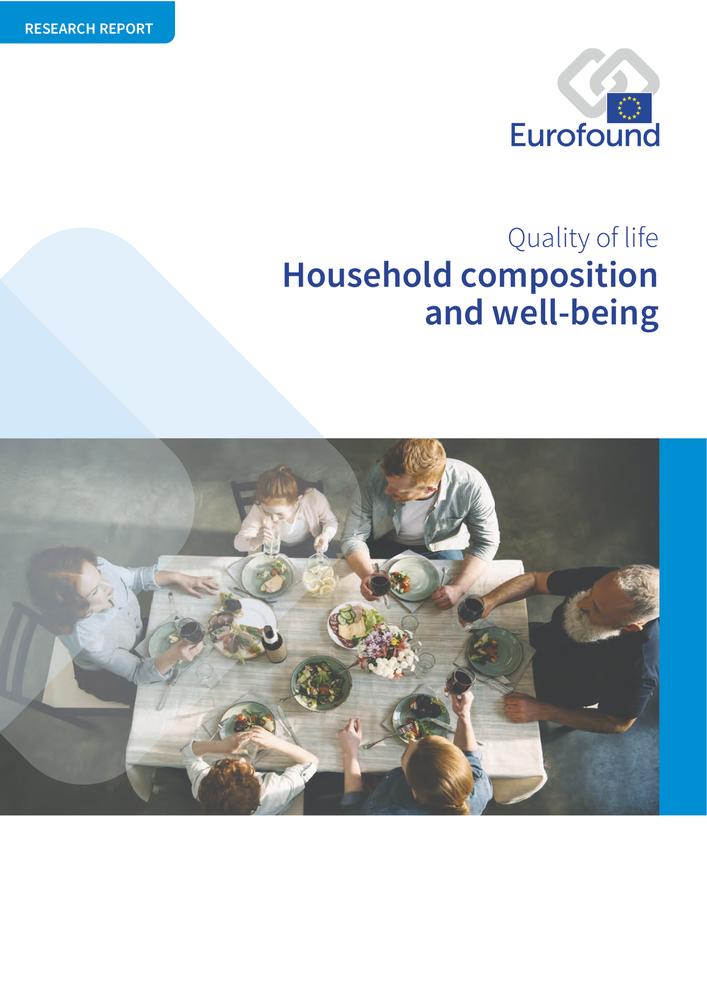 PDF/Paper
Demographic change, social progress and economic cycles have impacted household composition in Europe. This report provides an overview of household types in the European Union, how they changed over the 2007-2017 period and how household types relate to outcomes in terms of living conditions and well-being – such as life satisfaction, the feeling of social exclusion and mental well-being.
Available in English
PDF
How do you explain Europe to young kids? This educational colouring book could be a start. Colour the flags of the EU Member States (with models), write down their names and place them on the map of Europe. For both home and school.
Available in all the official languages of the EU except Irish
Our news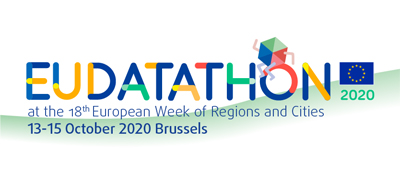 EU Datathon 2020: innovating for Europe with EU open data
The fourth edition of the EU Datathon, the open data competition, was launched on the same day as the EU data strategy. This is your chance to demonstrate the potential that open data present in today's society and, of course, your creativity and talent as well! It is also your chance to claim your share of the total prize fund, which amounts to EUR 100 000.
To take part, you should propose the development of an application that links and uses open datasets, including at least one of the thousands made available by the EU institutions, agencies and bodies. For more detailed information, see the rules of the competition.
Your application is expected to showcase opportunities for concrete business models or social enterprises. It is also expected to find suitable new approaches and solutions to help the EU achieve important goals set by the European Commission through the use of open data.
Submit your proposal with a short description by 3 May.
Twelve winning teams will be shortlisted. If you are among them you will be invited to develop your application and present it on 13-15 October during the 18th European Week of Regions and Cities in Brussels, an event that attracts more than 9 000 participants. The final ranking of the winning teams will be decided at this event.
The EU Datathon 2020 is organised by the Publications Office of the European Union, in close collaboration with the European Commission's Directorate-General for Regional and Urban Policy.
To find out more, join or follow the event please visit the EU Datathon website. Follow us also on Twitter (@EU_opendata, @euinmyregion), with the hashtags #EUdatathon and #ideas4EU.
---