Spotlight on the new Commission and the Green Deal
On 1 December the von der Leyen Commission officially took office, with an ambitious set of political priorities setting new aspirations for a Union that strives for more. 'We will be one team that works in the common European interest. The path is arduous, the task is not easy. But together we can do it', President Ursula von der Leyen had declared only a few days earlier, on 27 November, while presenting her College of Commissioners and their programme to the European Parliament.
It did not take long for the new Commission to start working towards its commitments. On her very first day in office, the new president confirmed that the EU is about to undertake its journey towards a European Green Deal, which means setting the goal for Europe to become the first climate-neutral continent by 2050. This inspiring endeavour represents a loud response on behalf of the Commission to the calls by Members of the European Parliament and to the concerns of the vast majority of European citizens, expressed in Eurobarometer surveys and in the last European Parliament elections. Benefits will be a cleaner and healthier planet, new sources of growth and competitiveness, development of new technologies and new business opportunities. On 11 December, the Commission adopted its Communication on the European Green Deal while EU leaders are discussing how to make Europe climate-neutral later during the same week.
Do you want to learn more about this unprecedented goal? You can do your own research in this month's newsletter, where you will find some of the most interesting EU publications on other topics as well.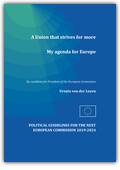 PDF/Paper
Political guidelines for the new European Commission 2019-2024
This document presents the vision of the new President of the European Commission Ursula von der Leyen for the European Union in the coming years, hence the political priorities of its Commission 2019-2024. The European Green Deal is the first political priority presented and analysed here.
Available in English, French and German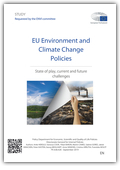 PDF
State of play, current and future challenges — Study
This study, published by the European Parliament, reviews the state of play of ongoing EU environmental and climate legislation and pinpoints key challenges for the next 5 years, arising notably from the European Green Deal announced by the new President of the European Commission.
Available in English
PDF
Prospects for the bioeconomy — Study
The proposed European Green Deal encompasses a new circular economy action plan focusing on sustainable resource use, a sustainable Europe investment plan, a biodiversity strategy for 2030 and a new 'farm-to-fork' strategy on sustainable food throughout the value chain. This technical report presents the results of a medium- to long-run modelling exercise, analysing how the bioeconomy could evolve in such a time frame to address these multiple policy aims.
Available in English
More on this topic
PDF
Supporting the circular transition
The European Green Deal implies being 'a world leader in circular economy and clean technologies'. This European Investment Bank (EIB) guide explains how this can be achieved. It aims to encourage a common understanding of circular economy and to raise awareness of and promote circular solutions. It also provides information about the lending and advisory activities of the EIB in this direction and communicates its vision for the transition to a circular economy.
Available in English
PDF
Tracking progress towards Europe's climate and energy targets
This report, published at the end of 2018 by the European Environment Agency, tracked the progress made towards the 2030 targets for renewable energy, energy efficiency and the reduction of greenhouse gas emissions. After analysing and evaluating the latest trends, it concluded that renewed efforts towards achieving these targets would be necessary. The proposed European Green Deal highlights this need to go further and faster.
Available in English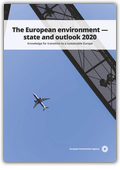 PDF
Knowledge for transition to a sustainable Europe
Although the EU environment and climate policies have delivered substantial benefits over recent decades, shifting onto sustainable pathways will require rapid and large-scale reductions in environmental pressures, going far beyond the current reductions. This is one of the conclusions of 'The European environment — state and outlook 2020' (SOER 2020), a flagship environmental report, that comes perfectly timed as the European Commission announces the Green Deal.
Available in English
Research and innovation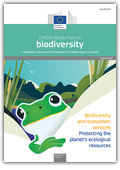 PDF/Paper
'Our environment, our natural jewels, our seas and oceans, must be conserved and protected. Europe will work with its global partners to curtail biodiversity loss within the next 5 years'. This quote is from President von der Leyen's commitment to present a biodiversity strategy for 2030 as part of the European Green Deal. Indeed, Europe is blessed with a rich diversity of flora and fauna, much of which is unique. This Community Research and Development Information Service results pack focuses on 11 projects that prove the need for research in biodiversity and ecosystem services to ensure Europe's sustainability.
Available in English and French
(Individual article also available in English, French, German, Italian, Polish and Spanish on the CORDIS website)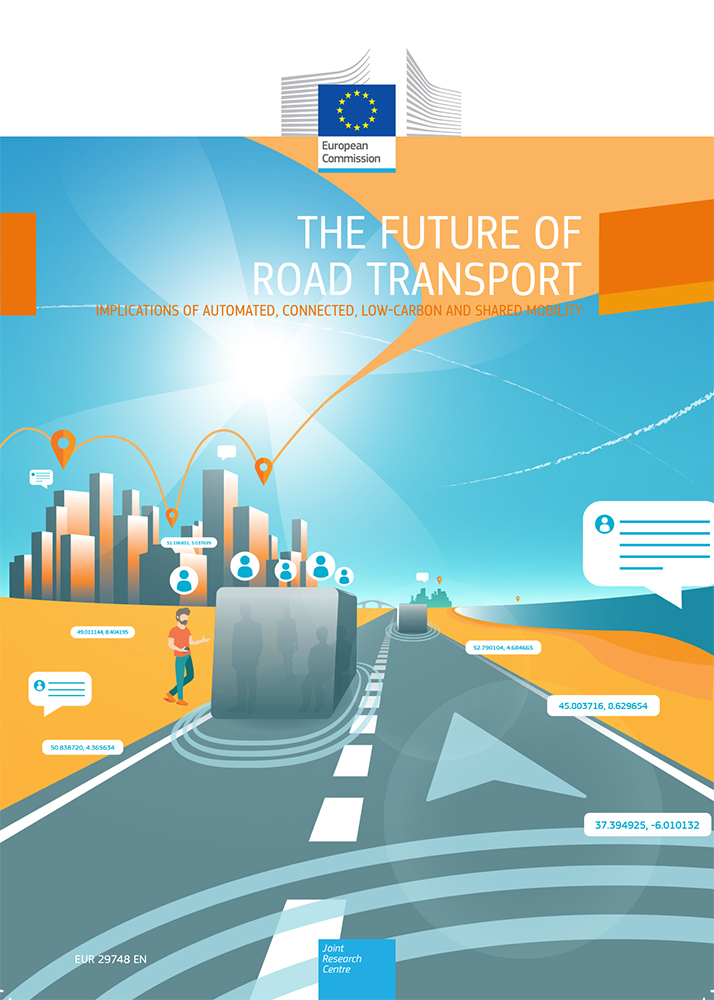 PDF/Paper
Implications of automated, connected, low-carbon and shared mobility — Study
With its EUR 7 trillion annual revenue stream, transport attracts disruptive technology companies that are not interested in preserving the current model in the same way as conventional players may be tempted to. A perfect storm of new technologies and new business models is transforming not only our vehicles, but everything about how we get around and how we live our lives. These developments are the focus of this report, which is based on independent research and analysis carried out by the European Commission's Joint Research Centre in the aim of supporting policy debate at European level.
Available in English
Also out recently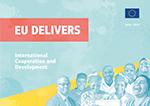 PDF
International cooperation and development, 2014-2019
This publication offers a snapshot of what the EU has achieved, and what it has delivered cooperating with its partner countries and allies in the civil society and the private sector.
Available in English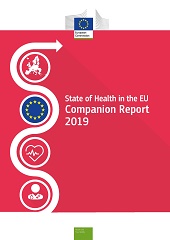 PDF
Companion report 2019
What matters to Europeans matters to the EU, and it should come as no surprise that regular surveys and debates across the continent consistently rank health among the top priorities for European citizens. This report showcases some of the biggest trends in the transformation of our health systems.
Available in English
PDF/Paper
The European Commission frequently invites European business transformation experts from all 28 EU Member States to discuss diverse, practical and conceptional scenarios, beyond the hype, from the fields of alternative finance, blockchain innovation and digitalisation. This publication presents the recent conclusions of the ongoing work carried out by the European Commission on alternative financing and FinTech.
Available in English
You may also like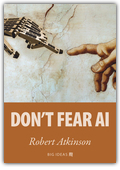 PDF
A new production revolution, enabled in part by artificial intelligence, is now emerging, but there are widespread fears it will also bring a significant rise in unemployment, as machines are beginning to replace human beings in big numbers. History tells us, however, that we should not be afraid of industrial change. Restricting or slowing down new technology will not help the world economy. Instead, nations need to help people adjust to more technically advanced jobs, while education should focus more on '21st-century skills' such as teamwork and critical thinking. These are our next real challenges, which are discussed in this publication.
Available in English, French and German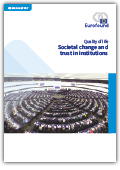 PDF/Paper
This publication examines the trust citizens have in national and EU institutions. As data from the European quality of life surveys and Eurobarometer show, the sharp decline during the recession was a temporary phenomenon. In some Member States trust in the EU declined more during this period than trust in national governments did, but in most countries the former has generally remained higher than the latter. This report shows that moderating social tensions and feelings of social exclusion can help to stem the decline in trust. However, in order to boost trust in institutions, improving the quality of public services is the most powerful driver.
Available in English
PDF
Future scenarios and tools to stimulate forward-looking discussions
This report presents trends that are likely to impact the future of migration in the European Union and delineates four possible future migration scenarios by 2030. These narrative scenarios are then applied to a set of interactive tools that stimulate forward-looking and strategic discussions about migration and integration. The tools can be used to involve various actors that shape migration policymaking and research in constructive and non-divisive debates about these — otherwise highly politicised — matters.
Available in English